Welcome
On behalf of the Australasian Association for Clinical Biochemistry and Laboratory Medicine, it is my absolute pleasure to invite you to attend the 17th Asia-Pacific Congress of Clinical Biochemistry, APFCB 2024, to be held at ICC Sydney from 31 October – 3 November 2024.
ICC Sydney is at the heart of its very own Sydney harbour waterfront precinct, set amongst restaurants, retail and a vibrant public domain on Darling Harbour yet only a moment's walk to Australia's largest CBD, Barangaroo, local universities, Sydney Harbour Bridge and The Sydney Opera House.
Our exciting and informative scientific program will deliver the most recent scientific research related to laboratory medicine by world renowned experts. The congress enables those providing a clinical biochemistry testing service and users of biochemical analyses to update knowledge on recent developments and advances, share expertise and experience, as well as discuss problems in their field of practice.
On our beautiful Sydney spring evenings we will deliver the unique experience of Australia; enjoy indigenous traditional dance; our superbly fresh food and extraordinary wine and a night-life of excitement with opportunities to socialise with old friends and to make new ones.
Sydney offers access to hotels, restaurants, iconic heritage and tourist sites are within walking distance and easily accessed by public transport. Experience Sydney's natural beauty and culture around Sydney Harbour and the historic Rocks. Explore famous coastal beaches; bushwalk through Sydney Harbour National Park, dine at world-class restaurants or visit the Blue Mountains.
Australia is an exciting destination boasting spectacular wilderness, rare wildlife, rich indigenous heritage and friendly hospitality. Come early or stay a few days after the Congress; bring the family to swim and snorkel on the Great Barrier Reef; discover the beauty of the Daintree Rainforest and enjoy our world class wine and food; Australia is a perfect destination for those seeking an island escape.
We look forward to welcoming you to APFCB 2024 in Sydney, Australia!
Kind regards,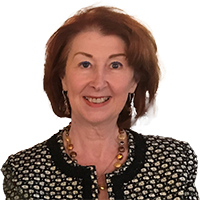 Helen Martin
Chair APFCB 2024